Join us at Devconf.cz in Brno!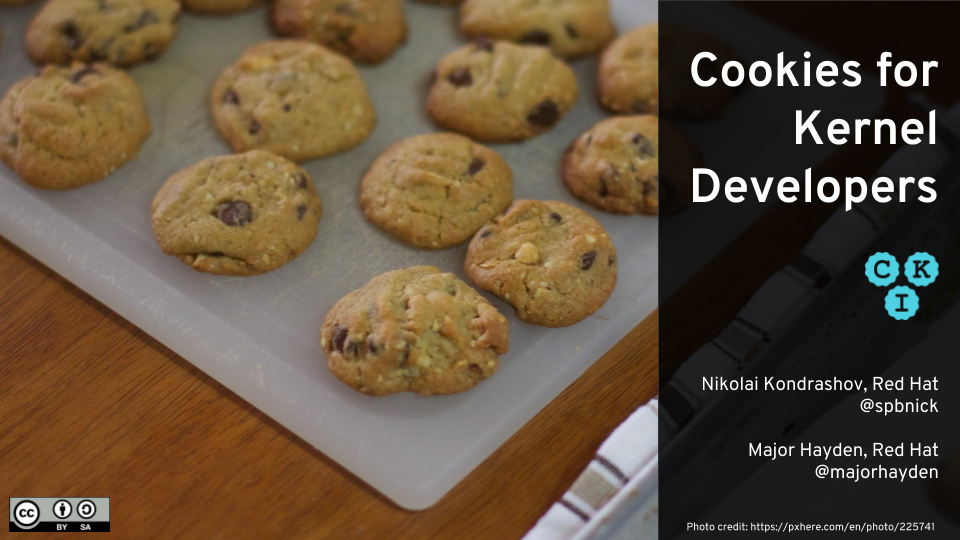 The CKI team will be together in Brno later this week for Devconf.cz and team meetings. We have a talk on Friday afternoon called "Cookies for Kernel Developers" and we hope to see you there!
Our talk covers the origin of the project, where we are today, and where we want to be in the future. We want more kernel developers and testers to be involved as well. There will be plenty of information about all of that in the talk.
Don't worry if you cannot make it to Brno this year. We will post the slides here on the site shortly after the conference.