Celebrating our successes
Last Friday we accepted another facet of our new, mostly-remote reality, and held an online party to celebrate and acknowledge the successes we had in the past year. Normally, we would've met several times a year at conferences and meetings in Brno, Brussels and elsewhere, and while another online meeting didn't really have the same flavor, it was still nice to get together for something else but work proper.
We had plenty of causes:
we moved most of our code, configuration and documentation to public repositories on gitlab.com (before we had some of them on Red Hat's GitLab instance for security reasons);
we moved all our pipelines to gitlab.com as well;
we played a major part in moving Red Hat's Linux Kernel development workflow to gitlab.com;
we supported the launch of CentOS Stream development workflow;
we opened our Data Warehouse to the public;
and a ton of other smaller things!
We mostly just hung out and chatted about the sorts of things you normally would in a get-together like this: weather, COVID-19, movies, climate change, electric cars, 3d printing, and so on. Well, OK, some of those might have been nerdier than normal.
While listening and occasionally joining the chat, I finally followed through with my plan to design a physical representation of our project's logo:
In case you didn't know, apart from being an acronym for "Continuous Kernel Integration", "CKI" can also be read as a contraction of "cookie", symbolizing the test results we're giving freely to the community (like cookies). Thus the cookie shapes in the logo, and my idea to model the logo as a plate of cookies for 3D printing: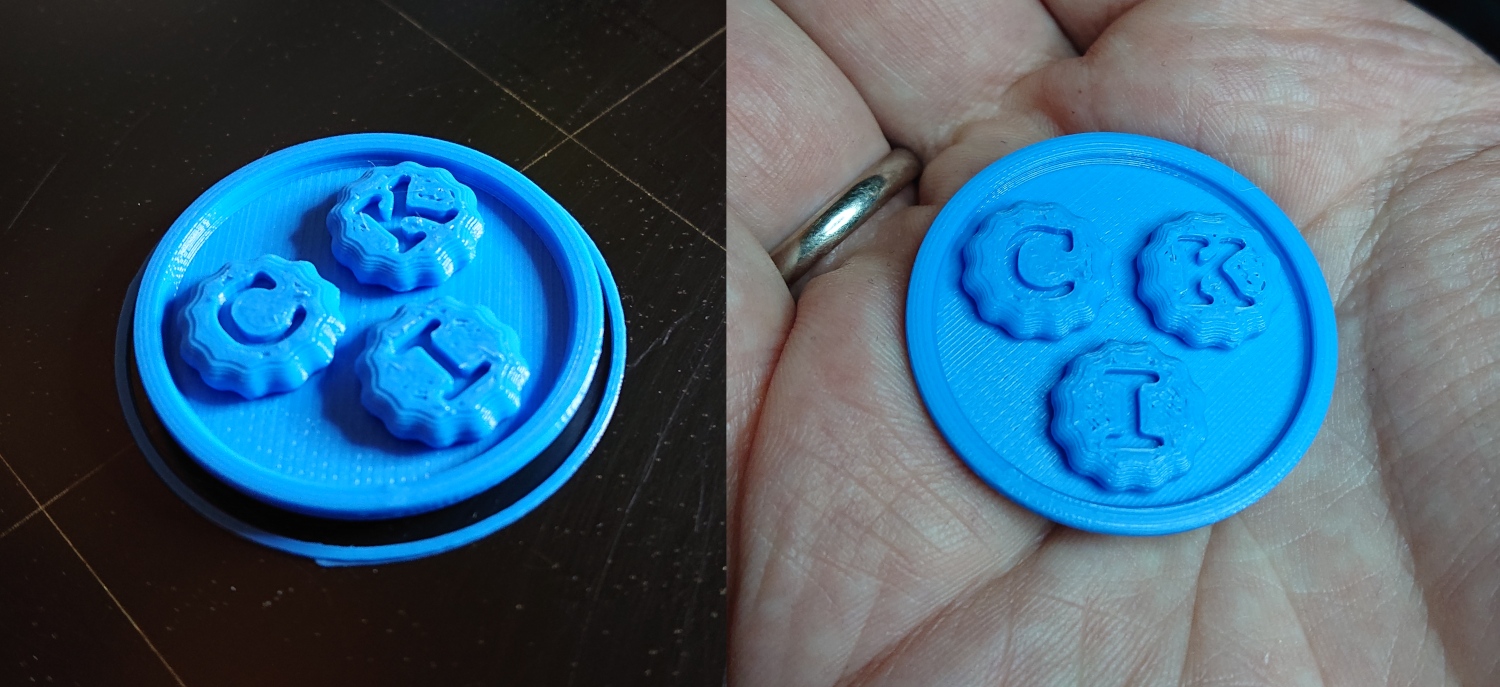 It finished printing right after our party was over. On Monday I had a refined version, ready for a key ring: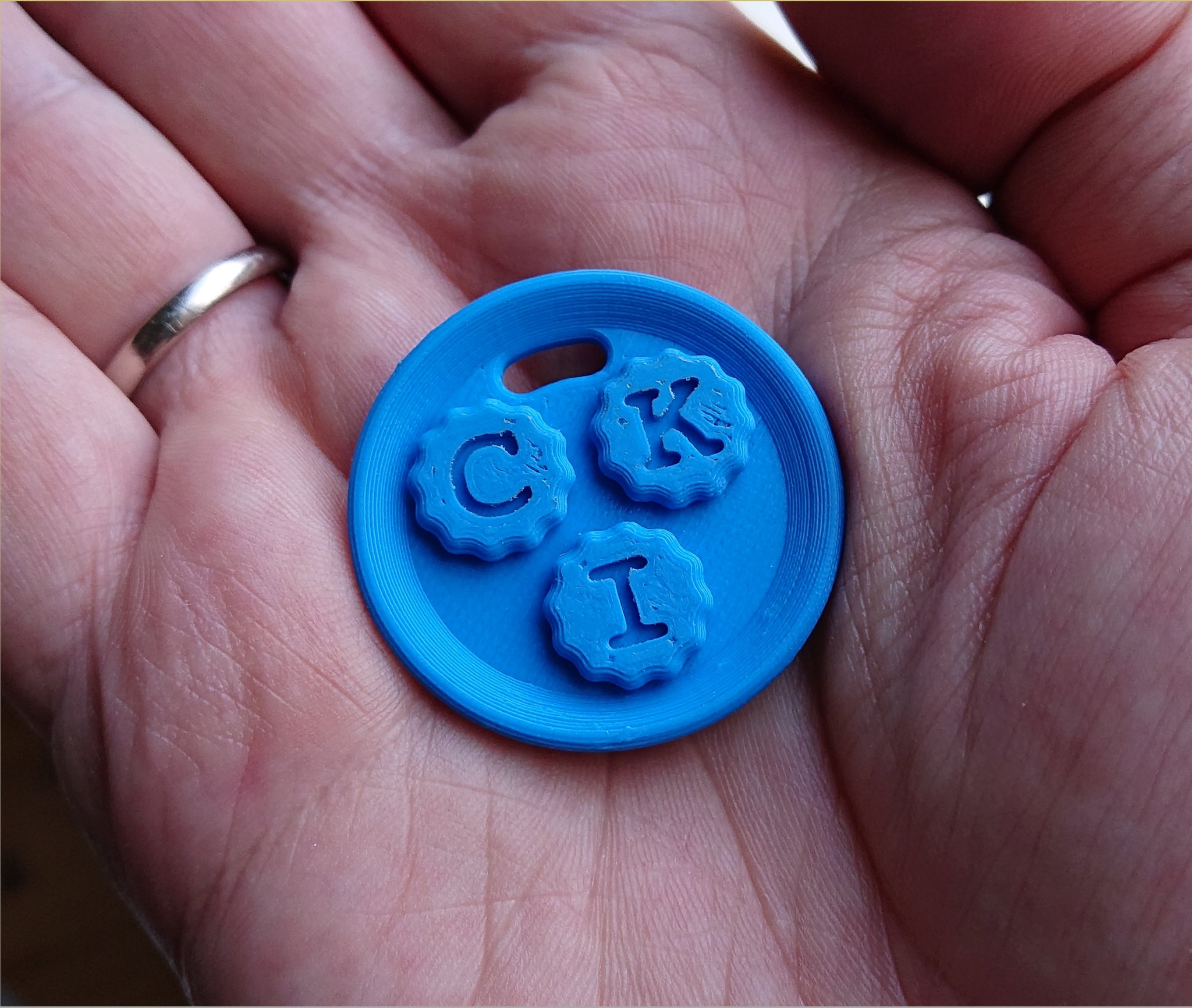 You'll be able to get one of those on the very next in-person conference we'll be able to attend. If you want one now, give us a shout and we'll send you a few.
Now we gotta work hard some more, so we could hold another celebration, and I could perhaps design cookie cutters to make real CKI cookies!